14 DAYS OF FREE SEO
No Obligations, Just Results.
Client Love.
"Presence Media is a Denver SEO firm that hits the ground running. In the first two weeks I had over 300 new backlinks to my site, all 100% white-hat. I could even email the webmasters if I wanted! They also landed me an offer to be featured on a podcast. They immediately cleared up several issues I had on my website, and posted weekly blog posts to target keywords. These guys are the real deal, I highly recommend their work."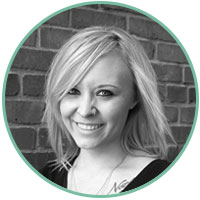 Pricing.
This month we are offering your first 14 days free, plus $800 off our normal SEO pricing. You read correctly, that is 2 weeks of SEO services at no charge to you.
Search Engine Optimization Package
14 Days of

Free

Service, No Obligation Required
No Contracts After That, Cancel Any Time
4,000 Networking Emails Sent Per Month
2,000 Words of Unique Content Generated per Month
Ongoing On-Page Optimization
Daily Site Audits and Issue Correction
Monthly Reporting
$2,000

$1,200/Month
Contact.
LET'S TALK.
We look forward to providing your business with high quality Denver SEO services.