Keyword Research.
Not targeting keywords is like playing darts blindfolded. Knowing what keywords have good volume and targeting those specifically is mission-critical. Understanding your competition and keyword difficulty is also vital. We provide detailed insights into what keywords your site can rank for, plus what is necessary to achieve those goals.
We Offer.
RELIABLE KEYWORD RESEARCH
Currently Ranking Keywords
Competitor Keyword Analysis
Partially Ranking Opportunities
Prospective Keyword Targets
Testimonials.
"They took the time to understand what we needed and delivered exactly that. Great work, great company, and great people!"
"Presence Media hits the ground running. In the first two weeks I had over 300 new backlinks to my site, all 100% white-hat. I could even email the webmasters if I wanted!"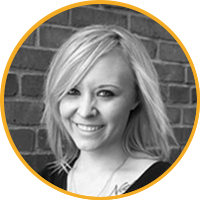 KEYWORD RESEARCH SERVICES
Personal
5-9 Pages Analyzed:
Currently Ranking Keywords
Partially Ranking Opportunities
Competitor Keyword Analysis
Prospective Keyword Targets
Keyword Next Step Plan
Professional
10-19 Pages Analyzed:
Currently Ranking Keywords
Partially Ranking Opportunities
Competitor Keyword Analysis
Prospective Keyword Targets
Keyword Next Step Plan
Enterprise
20-29 Pages Analyzed:
Currently Ranking Keywords
Partially Ranking Opportunities
Competitor Keyword Analysis
Prospective Keyword Targets
Keyword Next Step Plan