SEO Audits.
Getting results starts with a plan. Whether you intend to implement the work yourself, hire us, or hire another agency, the first step remains the same. Make an assessment of the accessible opportunities for your website. Then prioritize the opportunities you've identified and create a plan of attack. Only then can you execute in a way that can achieve lasting results.
We Offer.
Duplicate Content Issues
Plagiarism Issues
Keyword Over Optimization
Thin Content Issues
Design/UX Problems
Site Map Implementation
Media Attachments
Author Date Tag Issues
Search Console Setup
Google Analytics Setup
Bing Analytics Setup
Conversion Tracking
Ecommerce Tracking
URL Structure
Proper URL Layout
SSL Implementation
Site Search Enabled
404, 301, 302 Issues
Content Delivery Network
Image Compression
Reduce HTTP Requests
Browser Caching
Server Caching
Optimized Hosting
JS and CSS Minification
Home/About/Contact Page
Local Business
Organization Markup
Article Markup
Product Markup
Review Markup
Recipe Markup
Title Tag Issues
Meta Description Issues
Duplicate Issues
Length Issues
Missing Image Alt Tags
Image File URL Correction
Correct Physical Address
Phone/Website
Service Area
Categories
Business Hours
Business Photos (Inside/Outside/Logo)
Testimonials.
"Presence Media hits the ground running. In the first two weeks I had over 300 new backlinks to my site, all 100% white-hat."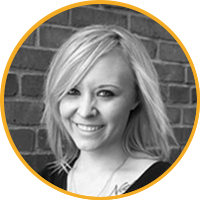 "Kyle was great at communicating back and forth with me in order to fully capture the look and feel that I wanted for the site. Their customer survive is top notch."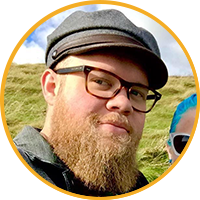 Personal
Up to 500 Pages Indexed
Video Recording of Audit
Detailed Report/Top Ten Priority Checklist
For All Of The Following:
Content Related Issues
Indexation Issues
Site Analytics Tracking
Site Architecture
Page-Speed Optimization
Schema Markup/OG-Data
On-Page Issues
GMB Optimization
Professional
Up to 5,000 Pages Indexed
Video Recording of Audit
Detailed Report/Top Ten Priority Checklist
For All Of The Following:
Content Related Issues
Indexation Issues
Site Analytics Tracking
Site Architecture
Page-Speed Optimization
Schema Markup/OG-Data
On-Page Issues
GMB Optimization
Enterprise
Up to 20,000 Pages Indexed
Video Recording of Audit
Detailed Report/Top Ten Priority Checklist
For All Of The Following:
Content Related Issues
Indexation Issues
Site Analytics Tracking
Site Architecture
Page-Speed Optimization
Schema Markup/OG-Data
On-Page Issues
GMB Optimization